Wakamiko Dansodo
Geosite 9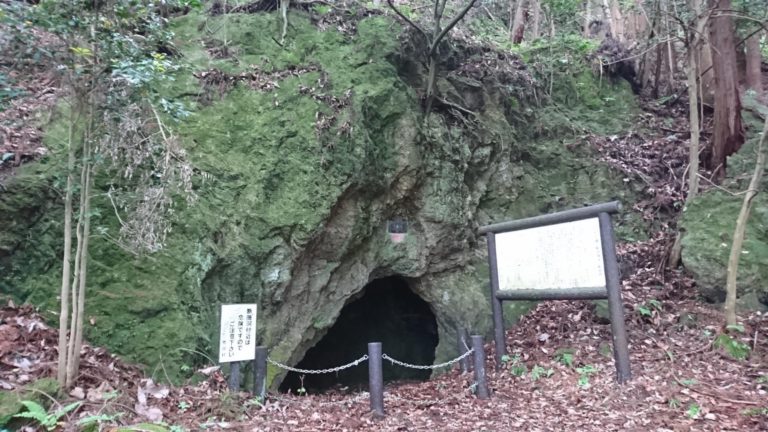 Basic points
This is one of the Hino faults, which have formed on the border between the Chichibu Mountains and Chichibu Basin. The cave was created as a result of water washing away the portion of the rock that had crumbled due to a shift in the fault. It is called a "fault cave."
There is a place called Kagamihada (slickenside) that had been polished when the faults shifted and rubbed against each other, and you can also see linear scratches. It is rare to find a place where you can directly observe a fault plane.
Check these places out too!
Access

Train: Approx. 15-minute walk from Chichibu Railway Bushu-Nakagawa Station.
Bus: Take the Seibu Kanko Bus bound for Hanaminosato (circular route) from Seibu Railway Seibu-Chichibu Station or Chichibu Railway Chichibu Station. Get off at Fudasho Nijukyuban Iriguchi and walk for 15 minutes.
Parking

None
Sites nearby/Base facility
Map