Iwadatami and Chichibu Red Cliff
Geosite 17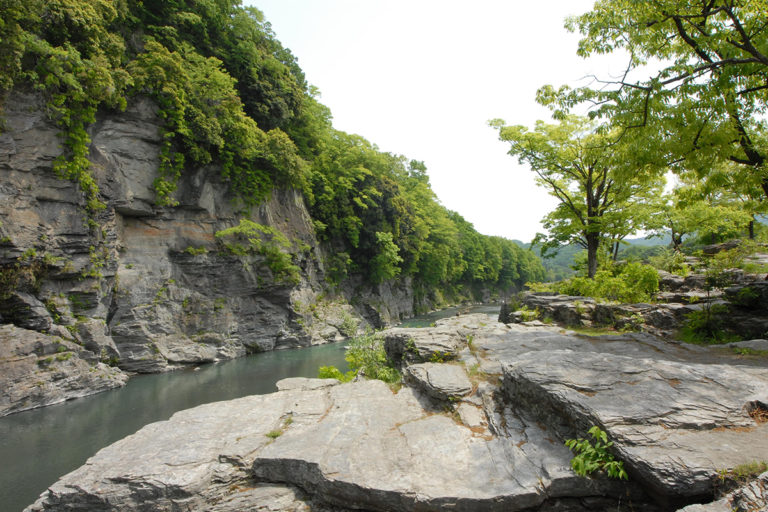 Basic points
The entire Nagatoro region is made of crystalline schist, which was formed as a result of volcanic products, mud, and sand deposited on the sea bed that was blended with the oceanic plate 20–30km or deeper underground in the Cretaceous period (approx. 80 million years ago) and exposed to enormous pressure. Crystalline schist is a thin layer of rock like a pie sheet that can be easily peeled off.
Iwadatami (a horizontal sheet of rock) is a river terrace that came into existence as a result of erosion of crystalline schist caused by water flowing from Arakawa River. Movements of faults have crushed the rock, and thus the area does not have the gravel that is supposed to cover the riverbed, resulting in an exposed bedrock. The rock cliff on the opposite shore that remained without being eroded is called Chichibu Red Cliff.
Check these places out too!
Access

Train: Approx. 7-minute walk from Chichibu Railway Nagatoro Station.

Parking

Yes
Sites nearby/Base facility
Map