Limestone Rock Cliff of Mount Futago
Geosite 33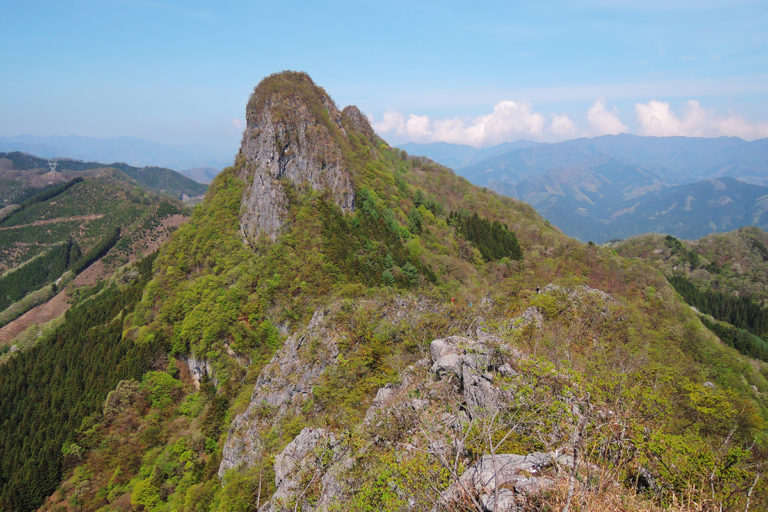 Basic points
This is a rocky mountain made of limestone on the Chichibu belt with two steep summits. Just like Chichibu's landmark "Mount Buko," it was born from the South Sea far away and moved on top of an oceanic plate that pushed it against the continent. Fossils have been found here such as of fusulina and sea lily.
It is famous as a full-scale rock climbing location that is easy to access from the Tokyo metropolitan area, and many hikers visit during the hiking season.
Access

Bus: Take the Seibu Kanko Bus bound for Ogano Shako/Kurio from Seibu Railway Seibu-Chichibu Station or Chichibu Railway Chichibu Station. Get off at Ogano Yakuba and transfer to the bus bound for Sakamoto. Get off at Sakamoto and walk for around 30 minutes until the area near the Sakamoto Trail Entrance.
*Climbing Mount Futago will require serious effort. Please do not enter the mountain with a light outfit.
Parking

None
Sites nearby/Base facility
Map