Sandstone Breccia of Ryuseki-ji Temple (Chichibu Pilgrimage Temple No. 19)
Geosite 3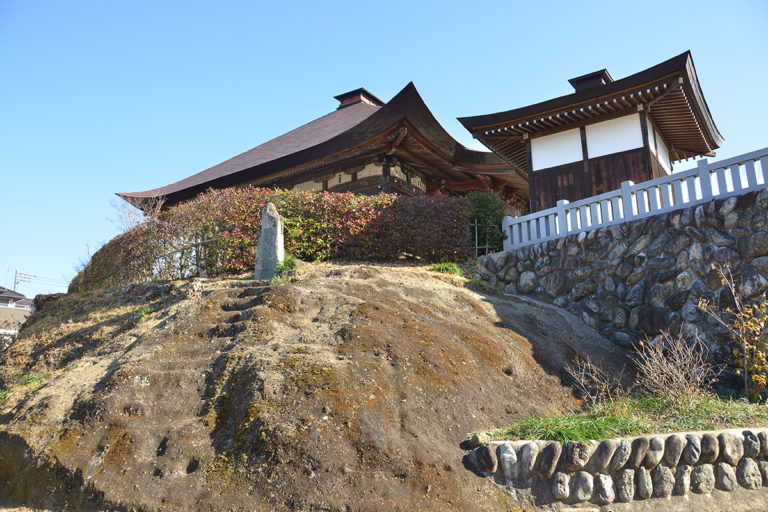 Basic points
The huge rock on which the Kannon-do is erected is a sandstone breccia, which flowed in from Sotochichibu Mountains (3km away to the east) that was elevated approximately 16 million years ago. On a rock in the precincts is a pothole that was made when this location used to be the riverbed of Arakawa River.
There is a folklore that, long ago, in a year when there was a severe drought, a monk from the early 9th century called Kobo Daishi (also known as Kukai) sent prayers, and as a result, the rock was split and a dragon appeared that made heavy rain fall on the village and saved the people from hunger.
Access

Bus: Take the Seibu Kanko Bus bound for Ogano Shako/Kurio from Seibu Railway Seibu-Chichibu Station. Get off at Chichibubashi and walk for 10 minutes.
Train: 15-minute walk from Chichibu Railway Onohara Station."
Parking

Yes
Sites nearby/Base facility
Map