Miyaji Low Terraces and Myoken Seven Wells
Geosite 4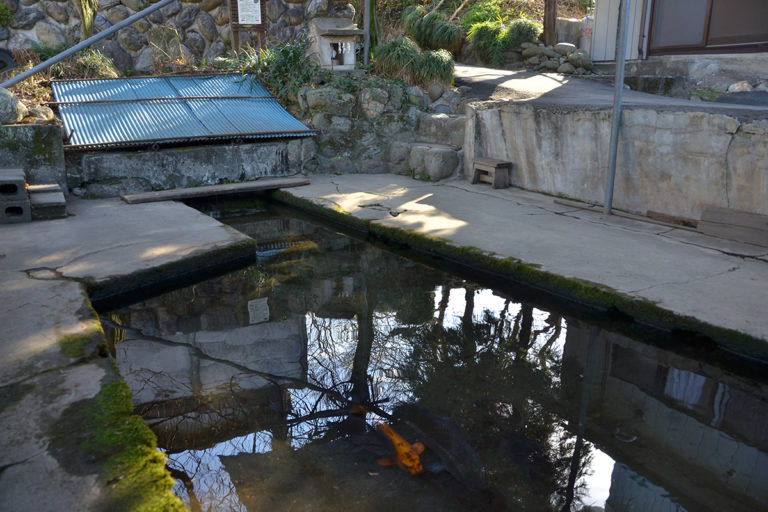 Basic points
The low terraces where the city area is spread out is a relatively new terrace that is said to have been a dry riverbed since around 70,000 years ago. In the past, there was a lot of gushing spring flowing in from the terrace.
These seven wells are said to have come from the gushing spring on the main street, which was used when moving Myoken Bosatsu (one of the gods of Chichibu Shrine) from the location where it was enshrined in around 1320 and earlier to the current location of the Chichibu Shrine.
Access

Near Chichibu Railway Chichibu Station (please contact for details).

Parking

None

Sites nearby/Base facility
Map