Autumn Leaves of Nakatsukyo
Ecology Site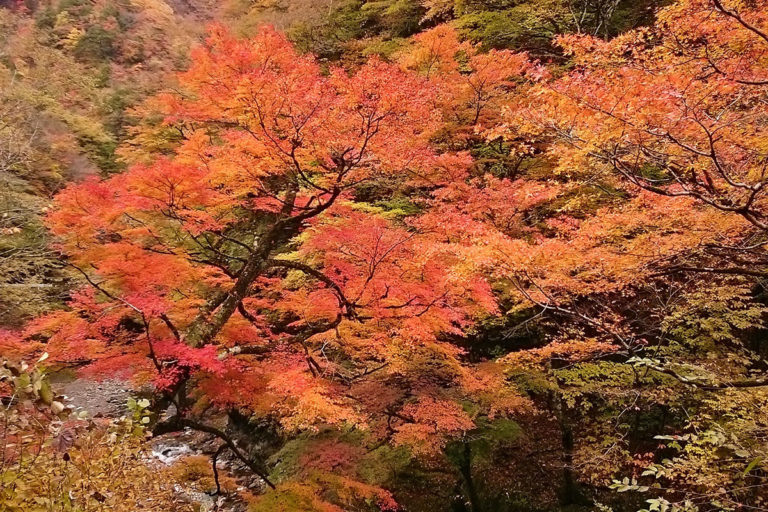 Basic points
This is a deep V-shaped valley carved into the Chichibu belt and a sightseeing spot of autumn leaves that is representative of Okuchichibu. The large maple tree in front of the Mochioke Tunnel is particularly famous.
Because it is a valley made of hard rocks, Nakatsukyo is highly resistant to erosion. Due to the steep landform, the area has not been afforested, and natural forests cover a large area. During the foliage season, visitors can view a spectacular contrast of mountains dyed in red and yellow and the rough landform of the valley.
Access

Bus: Take the Seibu Kanko Bus bound for Nakatsugawa from the Seibu Railway Seibu-Chichibu Station or Chichibu Railway Chichibu Station. Get off at Nakasori and walk for around 45 minutes.

Parking

None
Sites nearby/Base facility
Map