Oyamazawa Shioji Grove
Ecology Site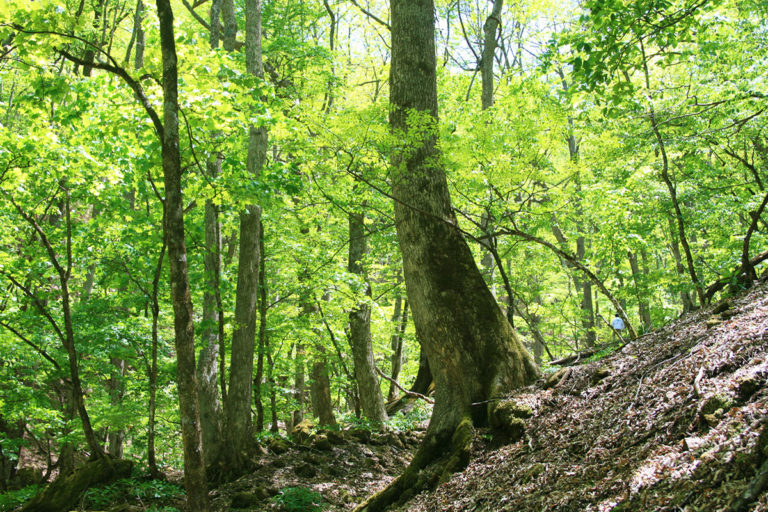 Basic points
This is a Shioji (Fraxinus platypoda) grove inside a forest that has untouched nature. Shioji are distributed along the mountainous stream of the Pacific Ocean, and Chichibu is known as a representative habitat. It is also considered academically valuable.
Access

Bus: Take the Seibu Kanko Bus bound for Nakatsugawa from Seibu Railway Seibu-Chichibu Station. Get off at Nakatsugawa (Saitama Museum of Forestry Science).
*We recommend coming by your own car, as there are only a few buses per day. Please contact us in advance if you would like to know how to access the site on foot.
Parking

Yes (Saitama Museum of Forestry Science)

Sites nearby/Base facility
Map