Chichibu Tonalite and Mine Ruins
Geosite 14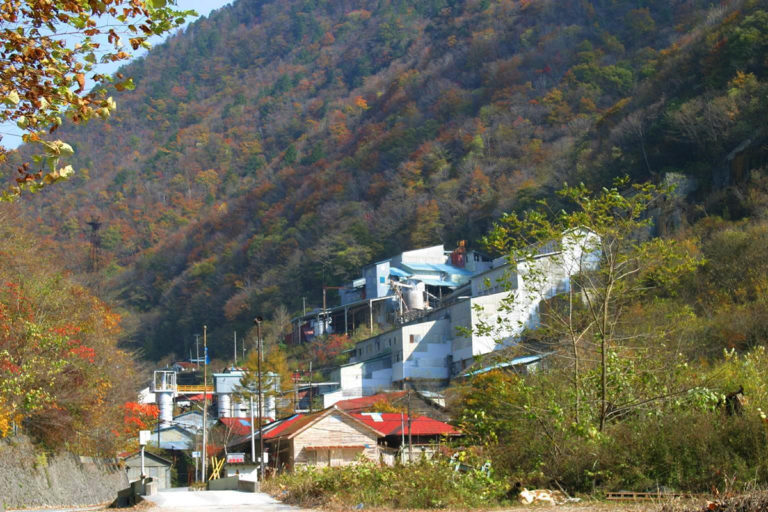 Basic points
Chichibu Tonalite is a type of igneous rock that was crystallized and formed deep underground. Magma that had risen from deep underground came into contact with limestone bodies on the Chichibu belt, and this resulted in the Chichibu mine deposit (skarn deposit).
The history of mining operations dates back to the middle ages. One of the people who dreamt of making a fortune at a stroke in this location was Gennai Hiraga, an inventor of the Edo period. Since the 20th century, mining operations were modernized, and reached its heyday in the 1960s. The location became a prosperous mining town where approximately two thousand and several hundred people lived.
Access

Around Saitama Museum of Forestry Science (Nakatsugawa, Chichibu City)
*There are no mines in operation that can be visited. Unauthorized entry to mine ruins is prohibited.
Parking

None (Unauthorized parking on company-owned land is prohibited.)

Sites nearby/Base facility
Map