Gankomyaku Downstream of Takasago Bridge
Geosite 15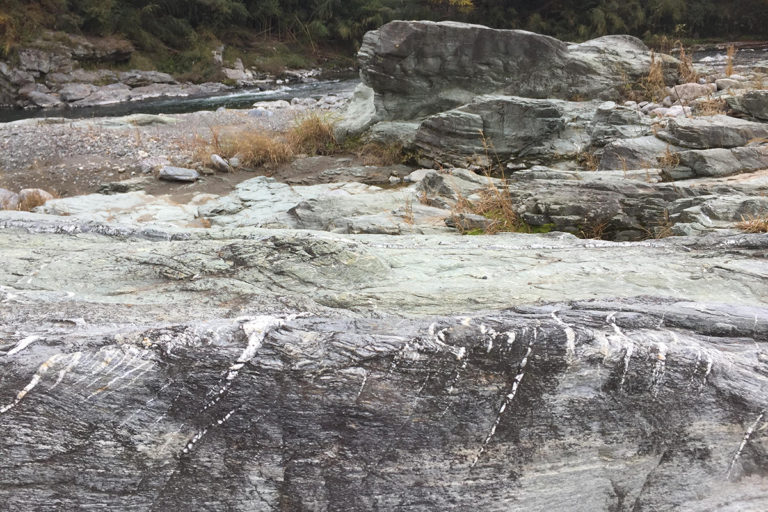 Basic points
The strip-like white patterns running in succession inside the metamorphic rock (en echelon vein) is called a Gankomyaku (literally means "the vein of the flight formation of geese" in Japanese) as it evokes an imagery of wild geese flying in succession.
An en echelon vein is a crack that occurs in the process of rock rising from deep underground, and the gap of the crack is filled with white quartz and calcite.
Access

Train: Approx. 15-minute walk from Chichibu Railway Nogami Station.

Parking

None
Sites nearby/Base facility
Map