Mitsumineguchi Shirakawa Bridge
Viewing Spot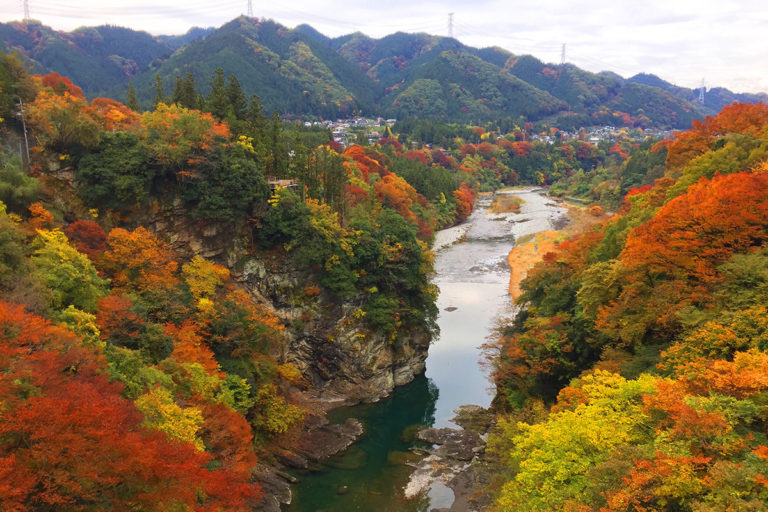 Basic points
This is a bridge that spans the border of the Chichibu Mountains and the basin. On the upstream side is the V-shaped valley of Chichibu belt formed approximately 200 to 150 million years ago, and on the downstream side is the Chichibu Basin, where the strata deposited on the sea bed during the time of the Paleo Chichibu Bay around 15 million years ago were eventually eroded by the Arakawa River and formed a river terrace.
This has been a strategic point for industries since long ago, and in the past wood cut down from lumber in the mountains of Okuchichibu were made into a raft in this location and carried to Edo. Gennai Hiraga, a businessman of the Edo period, is known to have started a barge business carrying charcoal. In its heyday during the Showa period, mineral ores were transported from Chichibu Mine to this location on a cableway, and then carried out to various locations on the railroad.
Check these places out too!
Access

Train: 5-minute walk from Chichibu Railway Mitsumineguchi Station.
Bus: Take the Seibu Kanko Bus bound for Chichibu-ko or Nakatsugawa from Seibu Railway Seibu-Chichibu Station or Chichibu Railway Chichibu Station and get off at Shirakawabashi.
Parking

Yes
Sites nearby/Base facility
Map