Piemontite schist and Pothole
Geosite 19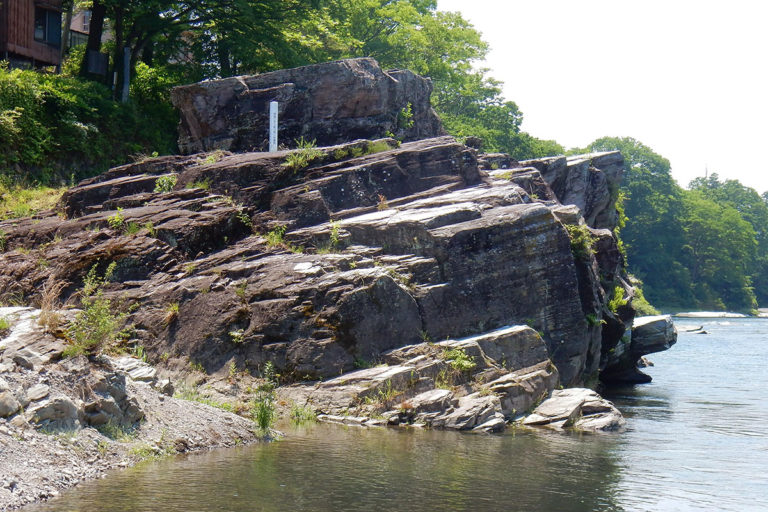 Basic points
This is a magnificent outcrop of piemontite schist, which is rarely produced. Piedmontite is a beautiful mineral of dark violet and scarlet colors made from chert containing manganese. The downstream area from this rock is Nagatoro, which is a government-designated scenic beauty and natural monument.
There is also a large pothole on top of the rock. When this area was still part of the riverbed of Arakawa River in the past, rapid torrents had entered a depression of the rock and rotated swiftly, grinding the rock until creating a pothole.
Access

Train: Approx. 10-minute walk from Chichibu Railway Oyahana Station.

Parking

None
Sites nearby/Base facility
Map