Jamongan Next to Kuriyaze Bridge
Geosite 20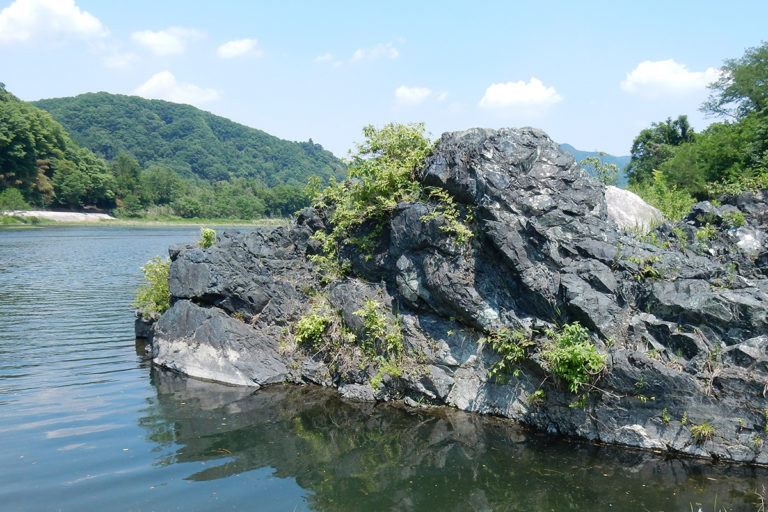 Basic points
Serpentine is a glossy rock with a dark green color, and it is called jamongan (literally means "snake mosaic rock" in Japanese) because the rock surface looks like snake skin. The rock becomes a beautiful stone material when polished and it is also referred to as "green marble." Serpentine sourced from Chichibu is used in Japan's Parliament Building.
Serpentine is prone to be worn down over time and also causes landslides. Even today, people avoid building highways and railways on top of areas containing serpentine.
Access

Train: Approx. 20-minute walk from Chichibu Railway Oyahana Station.
Bus: Take the Minano Town Bus from the Chichibu Railway Minano Station. Get off at Chugakko-mae and walk for 5 minutes.
Parking

None
Sites nearby/Base facility
Map