Maehara Discordance
Geosite 21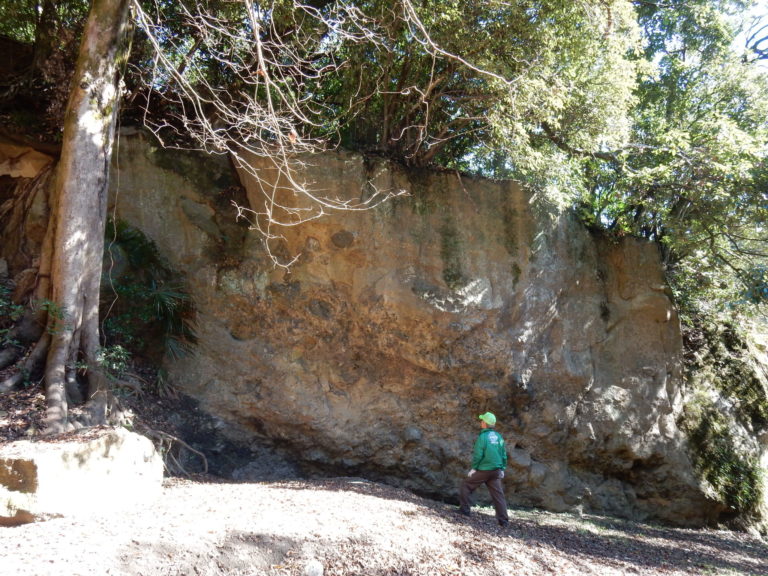 Basic points
This is a stratum back from the time when Paleo Chichibu Bay, which existed in the current location of Chichibu Basin from approximately 17 million to 15 million years ago, came into existence. Here, you can observe up close a discordance created as a result of a time difference between strata of close to 200 million years. It is designated as a national natural monument.
A fossil of an oyster can be observed at the protruding portion of the outcrop, serving as proof that shallow waters of Paleo Chichibu Bay had covered this area in the past.
Access

Train: 25-minute walk from Chichibu Railway Minano Station.
Bus: Take the Seibu Kanko Bus bound for Yoshida Genki Mura from Seibu Railway Seibu-Chichibu Station or Chichibu Railway Chichibu Station. Get off at Ota Iriguchi and walk for 10 minutes.
Parking

Yes
Sites nearby/Base facility
Map