Limestone Body of Suisen-ji Temple (Chichibu Pilgrimage Temple No. 34)
Geosite 22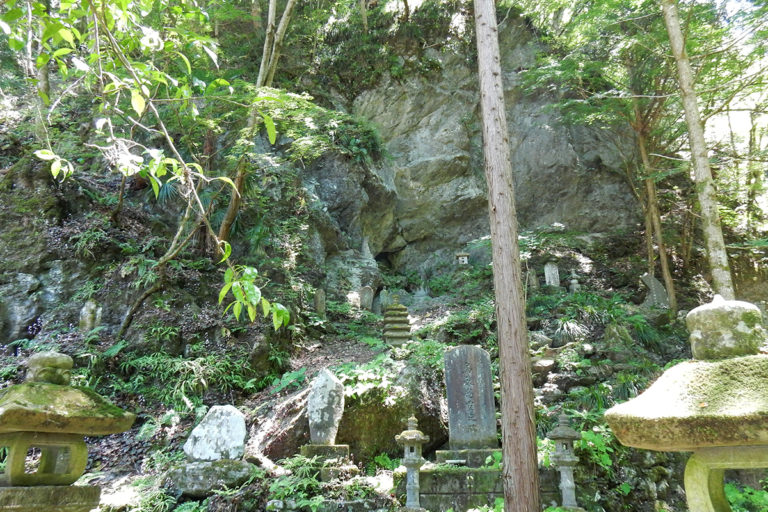 Basic points
Suisen-ji Temple is famous for being the last temple of worship on the Chichibu 34 Kannon Pilgrimage, and it is known as the "temple of expiration of term of a vow" of the Japan 100 Kannon Pilgrimage. It is told that people in the past who had completed their pilgrimage went into the grotto where spring water gushes forth to cleanse their bodies before returning to secular life.
In this area, you can also observe a Mélange, which was formed when masses of rock such as limestone and chert—that crumbled apart when the oceanic plate slid underneath the ocean trench—were mixed with mudstone.
Access

Bus: Take the Minano Town Bus bound for Nishitatsuzawa from the Chichibu Railway Minano Station. Get off at Fudasho-mae and walk for 3 minutes.

Parking

Yes
Sites nearby/Base facility
Map