Ofuneiwa and Tafoni of Hosho-ji Temple (Chichibu Pilgrimage Temple No. 32)
Geosite 29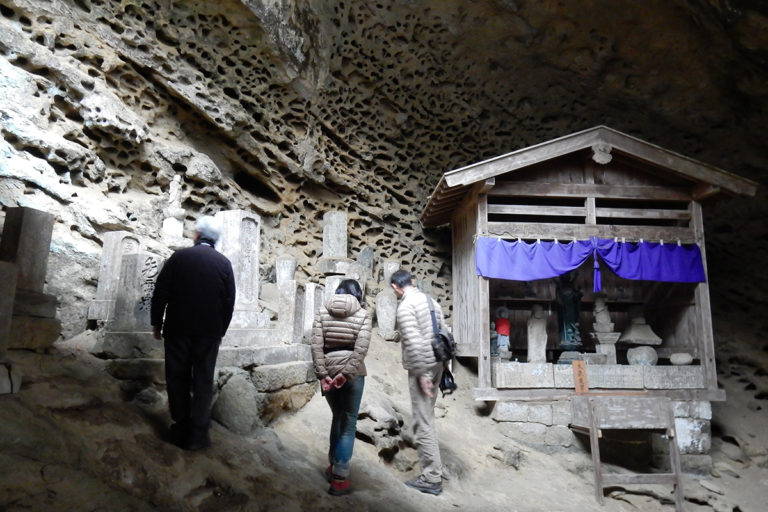 Basic points
On the back of the temple dedicated to Kannon, there is a mysterious cave with many holes in it like a bee nest. This is caused by a weathering phenomenon called Tafoni, in which the salts in the rock seep into the surface, crystallize, and then break the surface of the rock.
Ofuneiwa (literally means "boat rock" in Japanese) is a large sandstone on a precipitous cliff that is protruding like the bow of a boat. At the tip of this rock is enshrined Ofune Kannon ("boat Kannon"). This is an excellent sightseeing spot where you can overlook the entire Chichibu Basin.
Access

Bus: Take the Ogano Town Bus Seibu-Chichibu Station Line from Seibu Railway Seibu-Chichibu Station or Chichibu Railway Chichibu Station. Get off at Nagawaka Chugakko-mae and walk for around 30 minutes (approx. 2km).

Parking

Yes
Sites nearby/Base facility
Map